A-Ordningen

Sector —
Authorities

We helped create —
Visual Identity & Toolbox



The Local Authorities introduced the January 2015 A-Ordningen. The purpose is to make it easier for employers to report mandatory information to the authorities. All companies, who pay salaries and have employees, must submit a-messages to Altinn
The A-Ordningen will save companies too much time-consuming work and help create a more digital everyday life for everyone.
Everyone who has a reporting obligation needs a payroll system. Choose one that makes your daily life easy. Tripletex is a seamless system that suits both small and large businesses. The A-Ordningen will be a little easier when you use Tripletex.
Project made while working at
TRY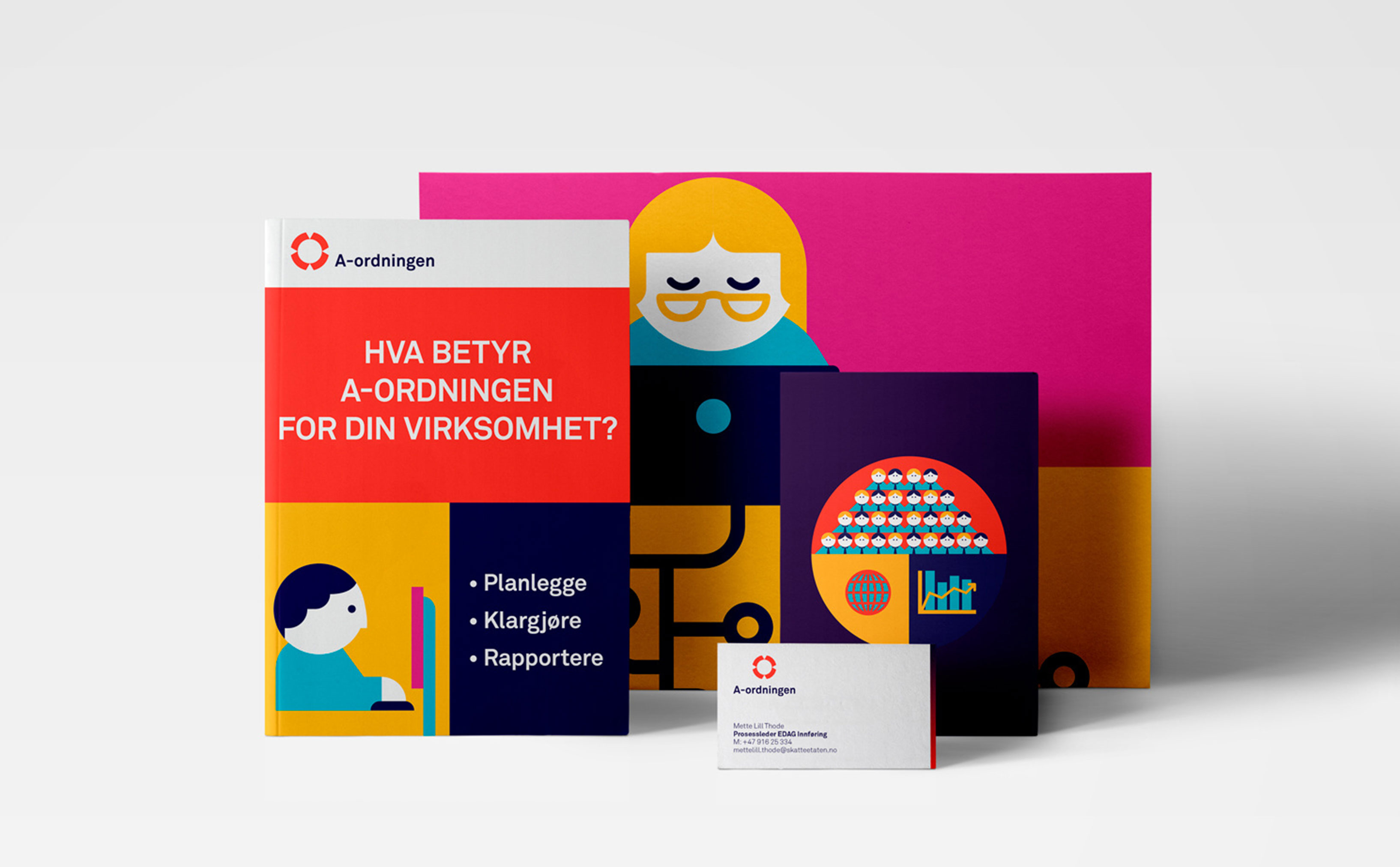 Communication, Form & Function. Made By Tinta™.
---
Tinta Design Studio
Bjørnegårdsvingen 13,
1338 Sandvika, Norway
©2007-2022 The work index contains both commissioned and studio based projects. All the work presented are labelled with an agency name and was curated while working there.